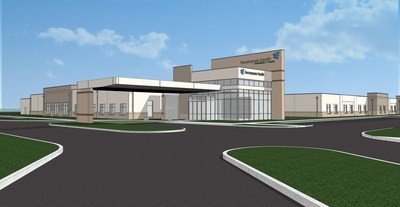 A New Rehabilitation Hospital in Forsyth
Encompass Health Corporation recently announced plans to expand its network of hospitals through the addition of a 50-bed inpatient rehabilitation hospital in Cumming, Georgia.
The hospital, which is expected to open in the fourth quarter of 2020, will be located on 9.2 acres at 1165 Sanders Road in Cumming. It will provide comprehensive rehabilitative services to patients overcoming a variety of debilitating illnesses and injuries such as stroke and other neurological disorders, brain injuries, spinal cord injuries, amputations and complex orthopedic conditions.
Meeting Demands
"Cumming and the surrounding area is growing rapidly with other healthcare services and hospitals    expanding to meet healthcare needs. This new rehabilitation hospital will help meet the growing demand for a hospital level of intensive physical rehabilitation making access to care much more manageable for patients and families in need," said Linda Wilder, president of Encompass Health's southeast region. "The new rehabilitation hospital will become part of Encompass Health's integrated delivery network of hospitals and home health locations with three hospitals and 22 home health locations throughout Georgia. Our services are focused on not only returning complex patients to their home following significant illness or injury, but helping them remain home through coordinated and connected care."
The hospital will have a large therapy gym, advanced rehabilitation technologies, an activities of daily living suite, cafeteria and dining room, in-house pharmacy and courtyard. The project will bring approximately 91 full-time jobs to the community.
About Encompass Health
As a national leader in integrated healthcare services, Encompass Health offers both facility- based and home-based patient care through its network of inpatient rehabilitation hospitals, home health agencies and hospice agencies. With a national footprint that includes 132 hospitals, 245 home health locations, and 82 hospice locations in 37 states and Puerto Rico, the Company is committed to delivering high-quality, cost-effective, integrated care across the healthcare continuum. For more information, visit encompasshealth.com.
Interested in more Health articles? Check out the latest Healthcare Trends here and how to protect against security threats in the Healthcare industry here.