Nestled between the booming metro Atlanta region and the picturesque north Georgia mountains, Forsyth County offers one of the nation's best places to live, work and play.
With easy access to major highways, we're a short drive from Hartsfield-Jackson International Airport and major sports and entertainment venues and quick skip away from a mountain adventure with hundreds of Lake Lanier shoreline in between. As a community ripe with potential and rich in proven prosperity, FOCO boasts a growing and vibrant business community and a culture of innovation and entrepreneurship.
We know starting or relocating a business requires you to do a lot of research in order to make an informed decision. It's more than knowing we are strategically located, offer a highly-qualified workforce, have flexible real estate options, and provide a great quality of life and lower business costs. So, explore our comprehensive list of facts and figures to introduce you to the overall makeup and finer details of Forsyth County.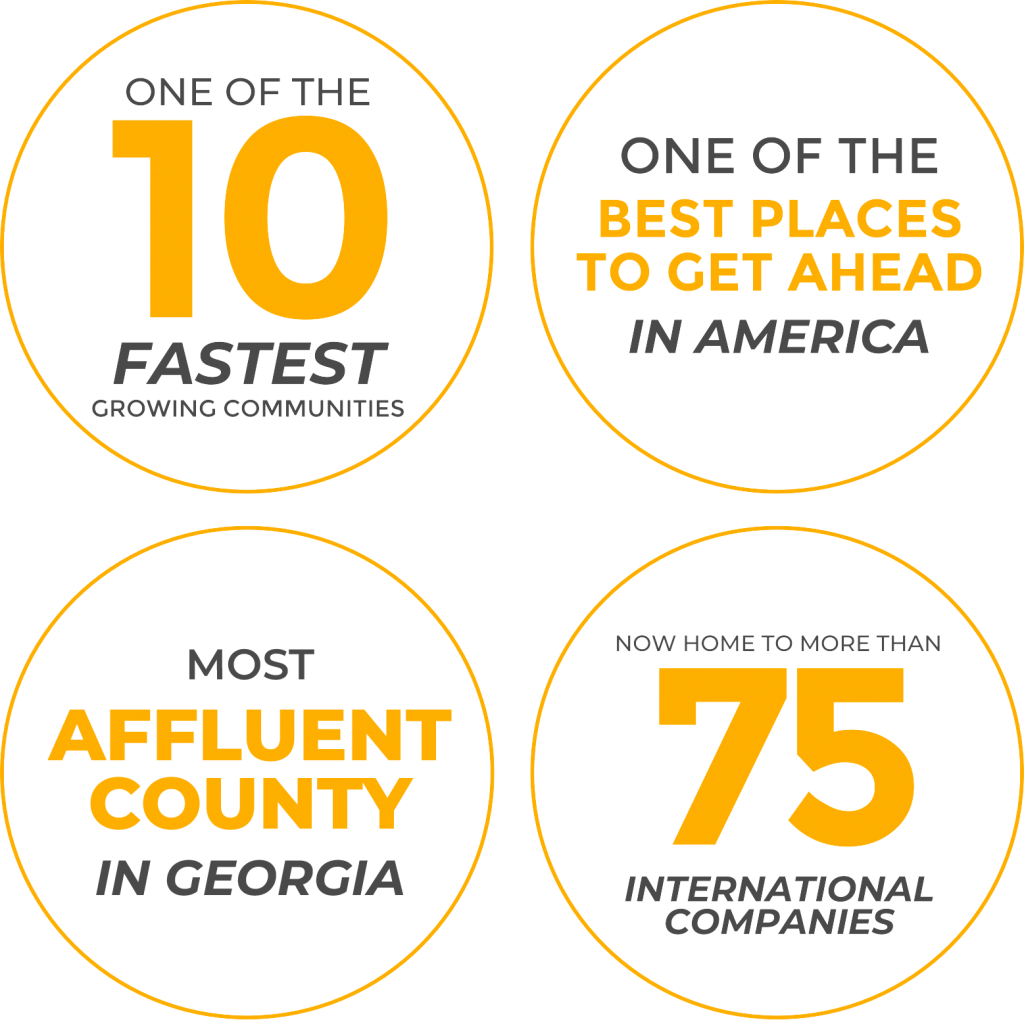 FOCO Facts