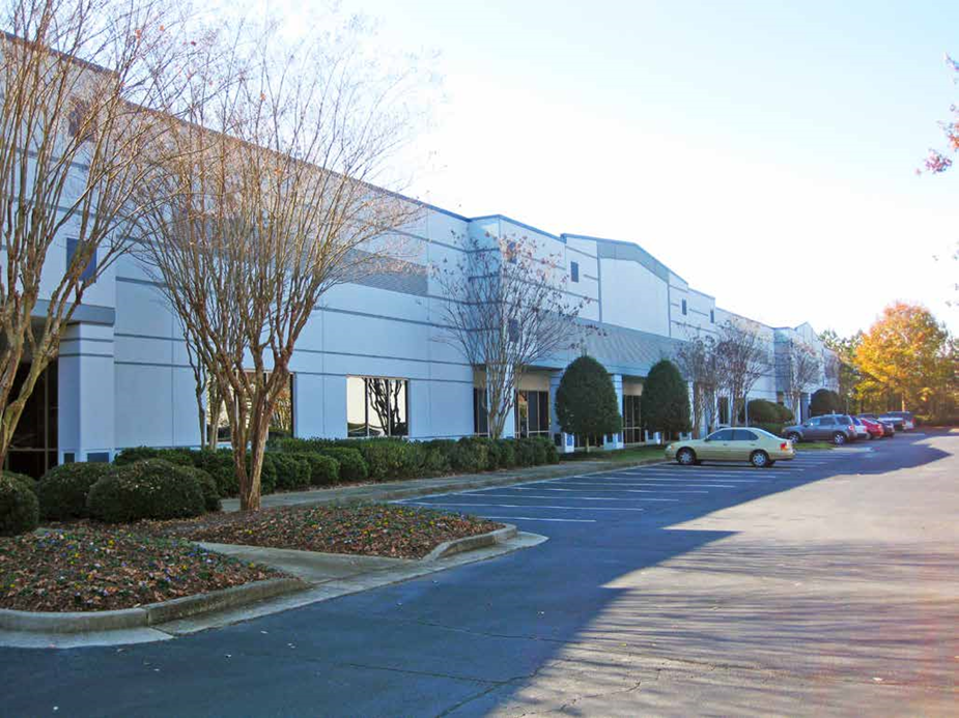 Forsyth County as an Influential County in the U.S.
Forsyth County is known as being one of the best places to live and work in the state of Georgia. It consistently tops the rankings of the healthiest counties in Georgia. The county contains a long list of parks and entertainment, ranging from the Sawnee Mountain Preserve to Halcyon, a 135-acre, mixed-use development filled with retailers and restaurants. Everyone from recent college graduates to large families can find something to love and enjoy in Forsyth County.
Yet, the county isn't just attractive for people looking for a charming and friendly community. Forsyth County is a terrific place for businesses that are ready to grow. Whether you own a young, growing startup or are in the C suite of a larger firm, it is worth your time to consider a move to Forsyth County. It can be a terrific business decision and a terrific decision for the morale and attitude of your entire organization. At the same time, there are many attractive real estate opportunities, making the move that much more compelling.
A Community Leading Georgia Forward
Simply put, there is an attractive business case to be made for nearly any type of business moving to Forsyth County. According to the U.S. Census Bureau, Forsyth County is one of the fastest-growing counties in the United States, ranking 25th in the entire country. According to a recent NerdWallet study, Forsyth County has the number one city (Alpharetta) in America to start a business. The median household income throughout the county is more than $100,000, which is significantly higher than the median household income in Georgia ($52,997) and throughout the United States ($57,652).
Forsyth County also has many highly-educated citizens. Forsyth County has a high school graduation rate of 94.4 percent, eclipsing the Georgia rate of 80.6 percent and the national rate of 84.1 percent. The same is true of Forsyth County residents obtaining a bachelor's degree or higher (50.2 percent) compared to Georgia (28.8 percent) and the United States (30.9 percent). As you can see, the Forsyth County population is wealthy and educated. Growth is also prevalent throughout the county. The population of the county as a whole is expected to achieve an annual growth rate of 4.35 percent from 2018 to 2040. Once again, this is higher than projections for the state of Georgia (1.08 percent) and the United States (0.75 percent). Starting to notice a trend here?
Both large and small companies alike have noticed the opportunities that are available in Forsyth County. Companies like Embassy Suites, Encompass Health, and Sports Warehouse have made significant investments and created hundreds of jobs in Forsyth County. This is only the beginning, however, as Forsyth County has an economic development strategic plan to incentivize even more businesses to plant a flag in the county. Some of the industries targeted as part of the plan include data services, eCommerce and distribution, advanced manufacturing, technology and R&D, professional services and headquarters and healthcare. Notwithstanding this list, Forsyth County officials are encouraging businesses of all shapes and sizes to contemplate a move. Not only can companies take advantage of the outstanding business opportunities in the county, but their employees can enjoy everything that Forsyth County has to offer—including close proximity to Atlanta. It truly is a win-win for everyone involved.
Real Estate Options in Forsyth County
Before packing up and making the move to Forsyth County, companies must clearly do their due diligence. One thing to think about is where to actually house their businesses. Luckily, Forsyth County has a long list of attractive real estate options for companies of all shapes and sizes. There are several current opportunities that can be especially attractive for companies and organizations that are thinking of making the move.
For instance, there is Winward Concourse. Located in Alpharetta, this property is designed as class A office space. It was built in 2001 and is actually made up of two buildings. Currently, four suites are available and these suites range from 1,500 square feet to more than 7,200 contiguous square feet. There is up to 8,199 square feet of contiguous space if you need it. From Windward Concourse, there is Winward Chase 300. This building is also located in Alpharetta. A little over 22,000 square feet in space is currently available. Winward Chase 300 was built in 2000 and is made of brick on block with a glass and aluminum storefront. You may also want to consider Winward Chase 200. Winward Chase 200 is located next to Winward Chase 300. There is slightly more space available at Winward Chase 200 (32,000 square feet). This can be a great choice for virtually any type of business. Just minutes from Georgia State Route 400 and Interstate 285, the building is in a great location.
Another option in Forsyth County is Shiloh Technology Center. This is a large complex that broke ground in August. This complex will contain three buildings housing as many as 1,000 jobs. There are several phases to the opening of this complex. The first phase will comprise of two buildings with a combined total of approximately 286,000 square feet. The second phase will comprise of one building and approximately 125,000 square feet. Other options include a former data center on Cabot Parkway and Highland Ridge Business Center. The former Data Scan center was acquired by The Woodberry Group in May and currently has 66,000 square feet available. Hughes Commercial Real Estate broke ground last month on the Highland Ridge Business Center with a plan to construct two buildings, the first of which will offer 76,100 square feet.
Finally, there are opportunities at Halcyon. Halcyon will offer up to 250,000 square feet of creative class A office space. Halcyon is part of this latest trend of mixed-use development. Along with all of this office space, Halcyon contains curated shops and restaurants, modern hotel rooms, and residences to buy or lease. Theoretically, you or your employees could purchase a residence in the complex, work in the complex, and then dine and be entertained in the complex. Halcyon offers a great real estate opportunity for virtually any business.
A Compelling Opportunity
Forsyth County is an extremely attractive place to grow your business. Everything from small startups to larger corporations can find a home here. Not only does the county offer terrific opportunities to grow and scale your business, but it is a terrific place to live. The Forsyth County community is hospitable and welcoming. Upon moving here, you will only have wished that you did it sooner.
To learn more about economic opportunities in Forsyth County, visit Forward Forsyth's website, which will provide you with more information about economic development in Forsyth county.