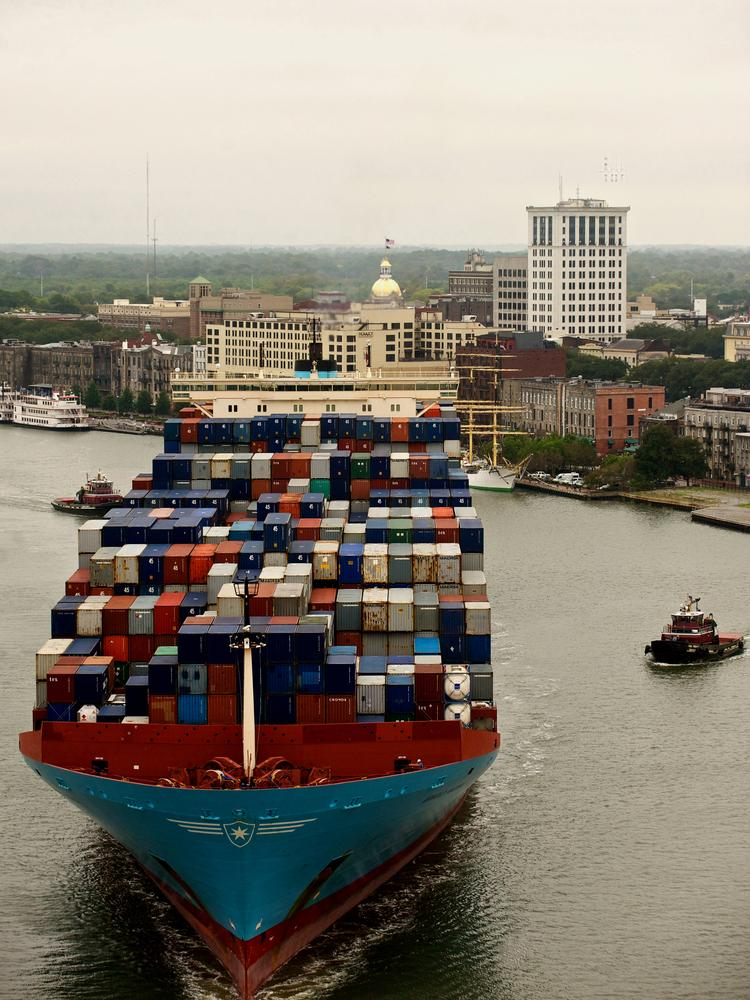 Going International
Interested in how to take your Georgia product to International markets? Regardless of the product or service that you are selling, it is critical to be able to access your markets in an efficient and cost-effective manner. Doing so can be one of the many factors that help you achieve your business goals. Failing to do so can raise questions about whether your business is a going concern. The stakes are high, so you must think hard about how you are going to get your products to your customers.
The state of the Georgia provides products and services to a large audience. Georgia is the eighth-most populated state in the country. Atlanta has approximately 500,000 residents and Forsyth County is one of the most affluent counties in the entire state. Additionally, Georgia is located right next to the third most populated state (Florida). If your business is focused on serving local customers, you can tap into massive opportunities.
However, what if you want to access global or international markets? In the state of Georgia, there are many opportunities for you to access global markets. Whether you choose to use one or all of the opportunities mentioned below, you will certainly be able to send your goods abroad in a fast and efficient manner.
Three Major Ways to Access Global Markets
Georgia Ports Authority
The state of Georgia has several outstanding aspects that can help you ship your products abroad. The initial example being the Georgia Ports Authority. This is another way on how to take your Georgia product to International markets. The Georgia Ports Authority is a state authority that operates port facilities throughout the state. Directly employing more than 1,100 trained logistics professionals, the Georgia Ports Authority is dedicated to helping its customers quickly and reliably ship products to and from Georgia. The Georgia Ports Authority has been doing great work for decades and it continues to help Georgia businesses easily access global markets.
The two most significant ports in the state are the Port of Savannah and the Port of Brunswick. The Port of Savannah is significant in that it contains the largest single-terminal container facility of its kind in North America. Its two terminals (Garden City Terminal and Ocean Terminal) handle millions of tons of containerized cargo every year.  The Port of Brunswick, meanwhile, is one of the fastest-growing auto and heavy machinery ports on the continent.
These are just two ports that are under the purview of the Georgia Ports Authority, yet they provide massive opportunities for businesses that want to access international markets. Whether companies are shipping large numbers of small items or smaller amounts of massive objects, they will be able to do so by leveraging any of these world-class ports in the state.
Georgia Airports
From the Georgia Ports Authority, businesses can access international markets through Georgia's airports. This is another way on how to take your Georgia product to International markets. The most notable airport in the state is Hartsfield-Jackson Atlanta International Airport. Hartsfield-Jackson is located eight miles south of downtown Atlanta and has easy access to four interstates (specifically I-75, I-85, I-20 and I-285). The airport contains 13 air cargo carriers and five charter air cargo airlines. Significantly, Hartsfield-Jackson is located inside a 250-acre Georgia Free Trade Zone (FTZ #26), meaning that companies can avoid some operating costs and fees that are associated with international trade.
Along with Hartsfield-Jackson Atlanta International Airport, companies looking to access international markets can ship their goods through Savannah/Hilton Head International Airport. While this airport processes much less cargo traffic than Hartsfield-Jackson Atlanta International Airport, it can be a compelling option for some businesses. That said, due to its proximity to the Port of Savannah, companies will need to determine whether shipping by air or sea makes more sense.
Ultimately, if you need to ship your goods abroad by air, you will likely want to take advantage of Hartsfield-Jackson International Airport. Hartsfield-Jackson is a terrific option for small and large businesses alike. The fact that it is easy to access and your company may be able to take advantage of several enticing financial incentives if this is the way you choose how to take your Georgia product to international markets.
Interstate Highway System
Finally, beyond the transportation of goods businesses may want to leverage Georgia's interstate highway system. Granted, the interstate highway system is not going to give you direct access to European or Asian markets. However, companies may find it more efficient to reach markets like Mexico or Canada through ground transportation.
Georgia has approximately 1,200 miles of interstate highways which connect the state with the rest of the country. No matter where you are located in the state, your driver will be able to quickly begin the journey to the destination city. Some of the interstate highways that may be relevant to you include I-85, I-20 and I-75. It is definitely worth the time to do some additional research to find the most efficient route.
Accessing Global Markets From Home
Georgia has many ways to access global markets if you are wondering how to take your Georgia product to international markets. There will be certain factors that weigh more heavily than others but it is likely that you will find Georgia's transport options extremely compelling. Before you know it, you and your business will be selling your products all around the world. We wish you the best of luck!